Practise and improve your math skills with Math Bits. Play brain training games and keep your mind sharp. Master addition, subtraction, multiplication, division, and train memory, logic, speed, and more.
With its increasing difficulty, Math Bits is suitable for all ages – from kids, to students and grown-ups. Questions and math problems are randomly generated so each game is different. Keep playing and it gets harder and harder helping you develop your skills.
Math Bits features 3 levels of difficulty and a timer which can be turned off if you prefer to not race the clock (Premium feature). Play and practise just a few minutes per day and keep your mind sharp.
Included:
– Addition
– Subtraction
– Multiplication
– Division
– Advanced math problems
– Find the pairs memory game
– Tap the numbers in order
– More…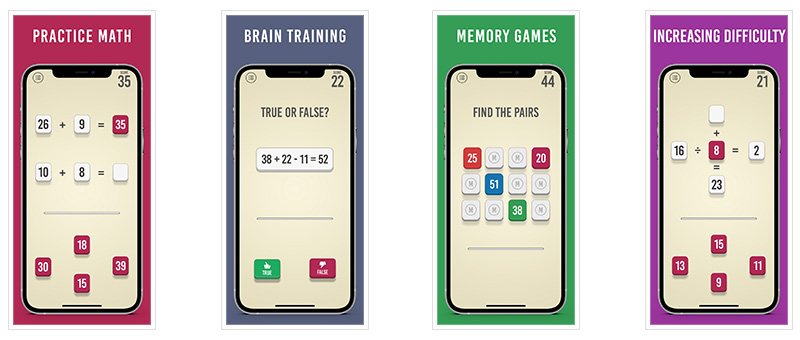 Privacy Policy: https://brightblueapps.com/math-bits-privacy-policy
Price: FREE     Devices: iPad/iPhone/iPod Touch     Link: DOWNLOAD